Click here
to enquire about a project and tell us your particular requirements.
T +44 (0)1932 230 333
F +44 (0)1932 230 455
E
sales@WRWeng.co.uk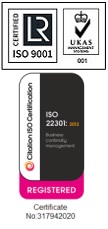 CNC Precision Engineering from
WRW Engineering

, UK
WRW Engineering is a progressive CNC Precision Engineering company with the ability to react and provide instant response in today's ever-competitive subcontract machining market.
Located in Surrey close to the M25 we are able to provide CNC Precision engineering services across the whole of the UK and into Europe and the USA.WRW Engineering has always invested in the most up to date CNC machinery among which are 4 axis CNC vertical machining centres and twin spindle 5 axis turning centres.
WRW Engineering excels at CNC machining and also has the ability to assemble machined parts in our electro-mechanical assembly department. Since 1953 we have been supplying precision machined parts along with finished assembled products all of which exceed our clients expectations through our consistent, high quality service.
Our CNC Precision Engineering services at a glance:
Manual and CNC Machining
Electromechanical assemblies
Large and small batchwork
Prototyping
For more information on the CNC Precision engineering services we offer and our plant list take a look in our
workshop
.