Click here
to enquire about a project and tell us your particular requirements.
T +44 (0)1932 230 333
F +44 (0)1932 230 455
E
sales@WRWeng.co.uk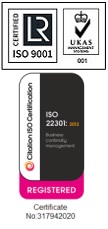 As manufacturers of precision machined components you can rest assured that quality runs through everything we do.

Our commitment to the introduction and application of new technology, combined with our solid foundation of traditional engineering skills, ensures we are able to deliver the highest quality precision machined components at competitive prices that more than meet our clients' requirements.

Our workshop is equipped with the new generation of CNC controlled machinery, which includes both 5 axis CNC lathes and CNC machining centres. Visit our workshop to see the full range of our engineering technology.