Click here
to enquire about a project and tell us your particular requirements.
T +44 (0)1932 230 333
F +44 (0)1932 230 455
E
sales@wrweng.co.uk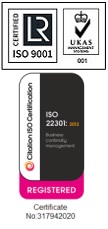 We engineer quality, it runs through everything we do. Our aim is to provide quality products at competitive prices that exceed our clients requirements.

Our offer is extensive. We continually work with clients that require engineering services in the following areas:


Radiotherapy Machines
Aerospace and Engine Accessories
Radar
Communications
Gas Analysis Machines
Deep Sea Oil and Gas Exploration
Ceramic Technology

We are committed to the introduction and application of new technology, combined with traditional engineering skills.

We have invested in the new generation of CNC controlled machinery, which includes both 5 axis CNC lathes and CNC machining centres, click here to see the full range of our engineering technology.